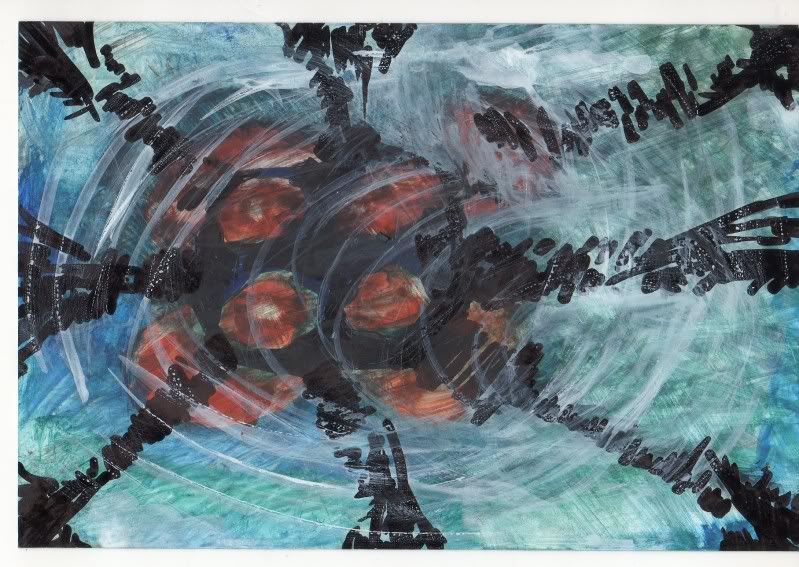 watercolor on glossy photo print paper
*This painting was done for Vincent Daemon's "Saturday Morning Flash Fiction Special" TRAP - only on
the Freezine of Fantasy & Science Fiction
The image you see ABOVE, is the "Improved scan".
The image you see BELOW is the result
of an inferior scan on an apple, where
I couldn't get the settings adjusted right.
EYESEAT is accustomed to displaying
higher quality scans of watercolors.
The artist is currently searching through
his growing archive of originals
so that he may re-scan the 4" x 6"
glossy photo print 'Trapped'.
In the meantime, the scanned image
below--inferior due to it's having
only acquired the surface topography
of the original illustration, and
furthermore--rendering it's colors
with a matte finish and flattening
it out; when the better scan goes up
to replace it, the difference between
the two should be clear to see.
The glossy photo print paper absorbs
the bright, dark and deep colors into a
glassiness achieving a holographic depth.
Stay Tuned for the introduction
of the better, improved, real 3D
glossy photo print scan as rendered
optimally by pixillated light. . .
"Trapped"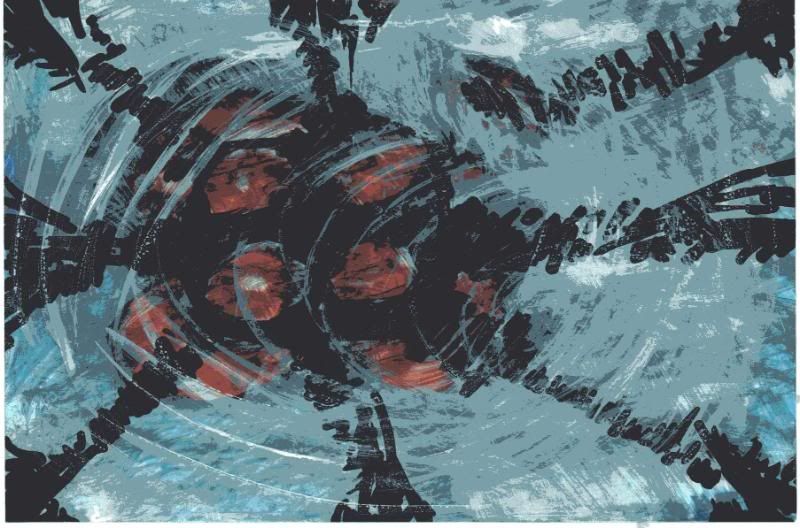 watercolors and black Sharpee on glossy photo paper
This one's for Vince Daemon—thanks for the inspiration